Often the fastest way anonymous users move a site to social media is through sharing. ShareThis is a non-Colorado Interactive program that is linked through the platform to allow users to share content quickly. If you want to utilize the ShareThis integration, please let Colorado Interactive know so they can provision it to your account.
If you have not launched your site please email your CI project manager and if you have launched your site please email partnersupport@www.colorado.gov to contact our service desk.       
Users can select specific social media channels, and button settings with the page corresponding to their inline or sticky feature choice in the Share buttons menu.
Members are recommended to decide between inline and sticky icons and turn off the other option at this time.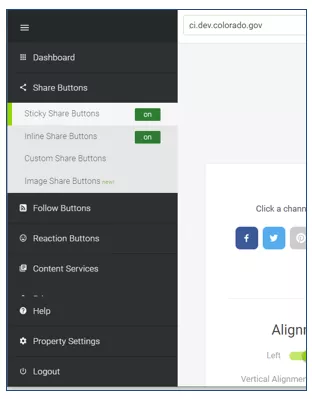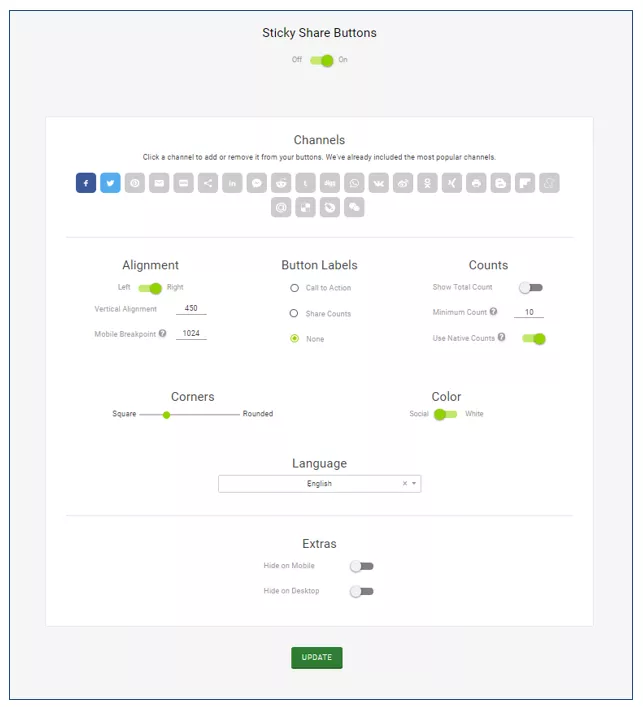 After the Entity Users adjust the settings as desired, the User clicks Update, and the website should be updated within 5 minutes. Settings can be changed by the entity as often as desired.