When editing a page, on the far right, there is a separate box with Publishing information in it. Open the Menu Settings accordion section within this box and click the Provide a menu link checkbox. The following menu will appear.

Provide a menu link title. If this field is not changed, the menu link title will default to the page name.

Select a parent item to indicate under which menu item the new page should appear. If no parent page is selected, the page will be added as a top-level item within the navigation menu.

To ensure the page is added to the main Navigation, use the Parent Item <Main Navigation>
The support admin can edit Individual Menus through Manage > Structure > Menus and then selected by clicking Edit Menu.
 

Weight the page. A lighter page (smaller numbers, e.g., -25) will fall further left or higher up in the navigation than pages with a heavier weight (larger numbers, e.g., 25), which will appear to the right or lower.

A good practice for weighting is to weight by multiples of 5 so that if any additional items need to be added, their addition will not change the placement of all current menu items.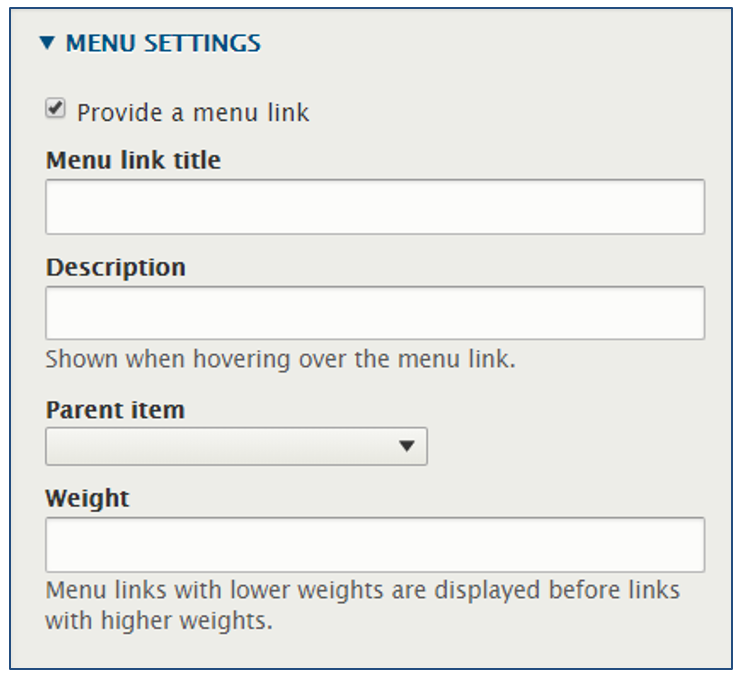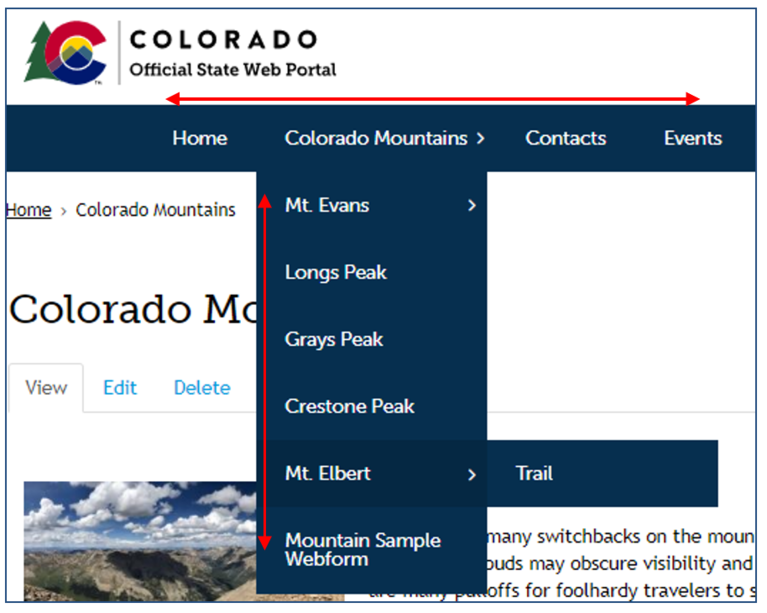 To add a page to multiple menus, use the Manage > Structure > Menus > *Menu to add links to* > Edit Menu > Add Link path. Note that by adding menu links in this way the URL of the link being added must be known.