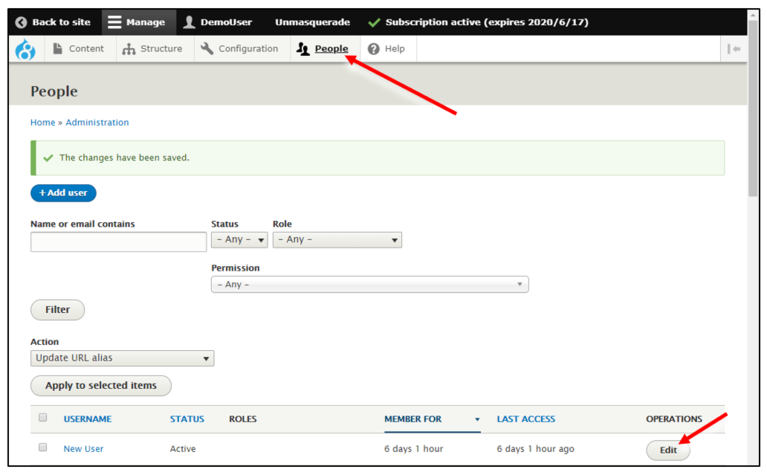 User Admins can provision new Users for their site(s). The EPM must email a completed Security Agreement to partnersupport@www.colorado.gov for each new User created. Before a User Admin can provision a user, that User must sign up for Single Sign On (SSO) using Auth-0 as described in section 3.1 of this user guide.
Once a new User has signed up via SSO, the User Admin can navigate to that User under the People tab and edit the User to add the necessary roles.
Go to People.
 
Click Edit in the operations column.

Add roles to the User by checking the check boxes.

Do not update the User's password or other profile info.
Click Save at the bottom of the page.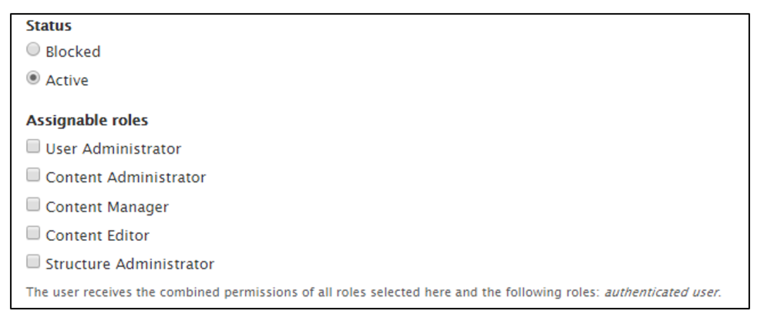 Full steps for creating users