Images help break up large areas of text with illustrations, photographs, and graphics that supplement the text within the page. Users can add images using the image buttons within the WYSIWYG toolbar, or with the Media Card (as mentioned above).
See the cards section for information on adding images using media cards.
| Image Traits | WYSIWYG Toolbar | Media Card |
| --- | --- | --- |
| Resize the Image in the Body Section | Yes |   |
| Select an Image Size | Yes | Yes |
| Use the same image throughout the site and only upload it once | Yes |   |
| Link to an Image |   | Yes |
| Use the Media Library  | Yes | Yes |
| Directly Modify Alternative Text |   | Yes |
| Embed the image using set sizes | Yes |   |
When adding an image to a page using a media card, there is more flexibility with the layout of the content. Media cards allow users to uploaded directly from the computer or from the media library. Additionally, because media cards use the media library users have resizing options.
1.    Navigate to the page you wish to add your image card to and click Edit. 
2.    Navigate to the Rows and Cards tab in the edit view.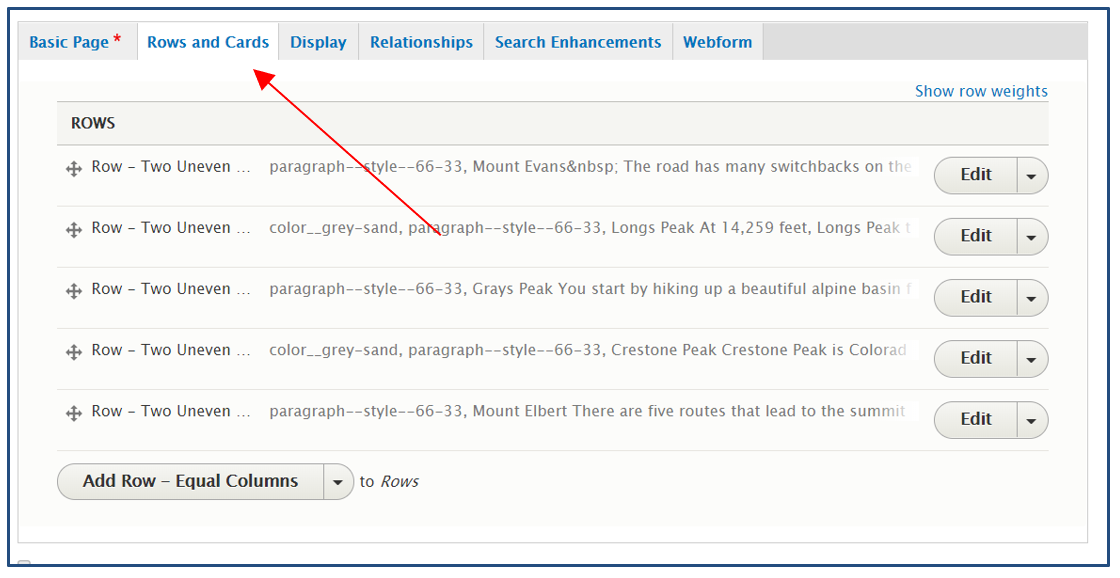 3.    Select or create the row that you want the image to appear in and click Edit in that row. 
4.    Add a Media card by clicking the small triangle on the right side of the Add Card - Basic button and select Add Card – Media from the drop-down list.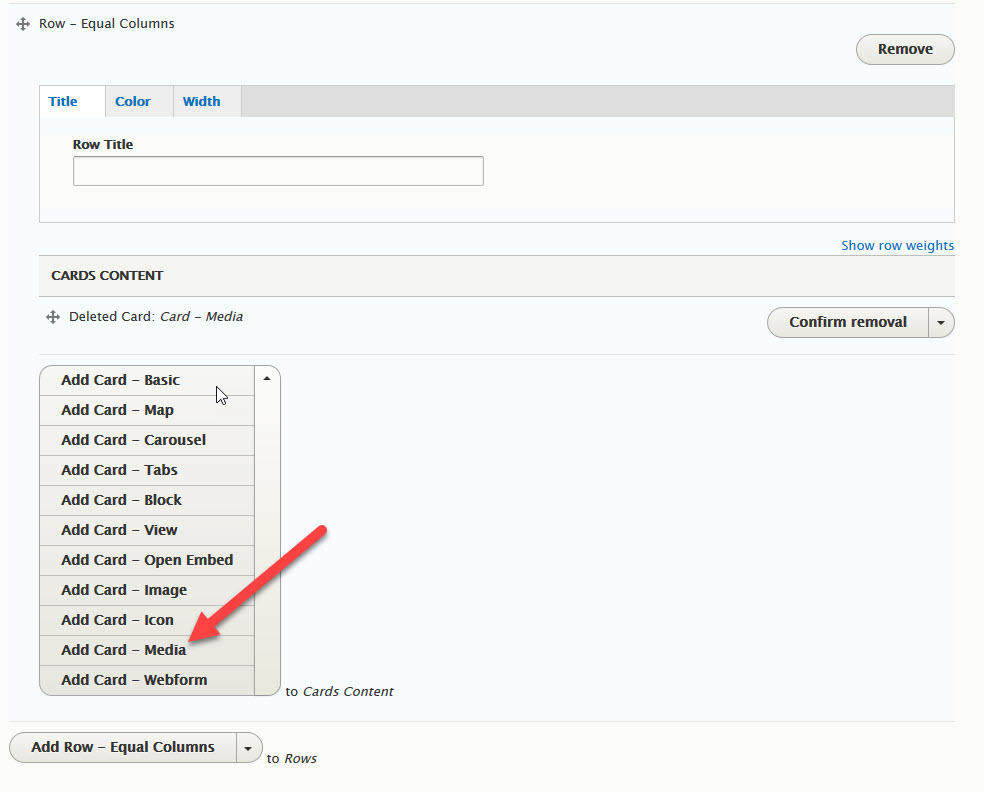 5.    Add an image that you can select from your computer or the media library. 
6.    Add Alternative text for the image.
7.    Add a link in the link tab if desired.
8.    Select Save at the bottom of the page.